In the nearby village of Sörbyn is a small local company called Pewter of Sweden. Here, the Andersson family produce the raw materials for making some of the arctics most sought after handcraft and jewellery.
Pewter thread, reindeer antler buttons, reindeer leather cords, copper thread, leather strips, glass pearls, pewter buttons, silver beads, gold thread, silver chain and much more. All sought after by local artists and handcraft workers to make many of the beautiful items in the photos below.
Let us know if you have an interest in handcraft and we can arrange a visit and instructions at their home workshop.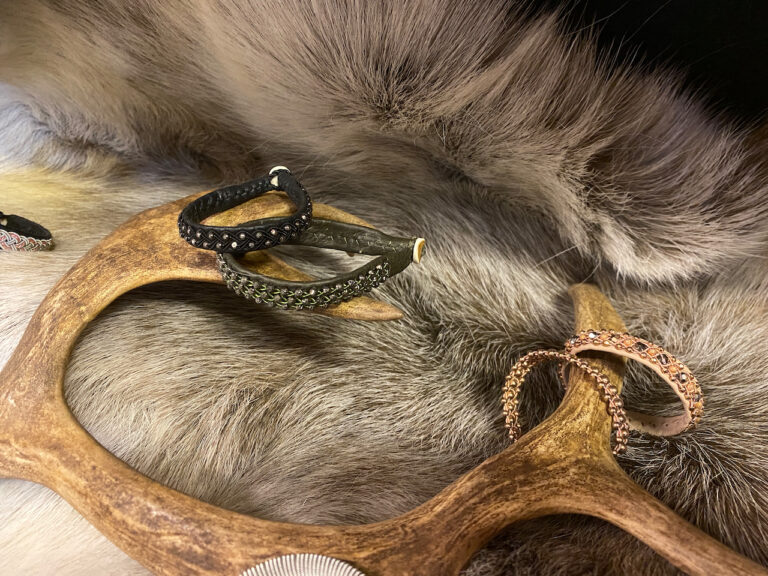 Here is an article from 2020 in the New York Times regarding Sami Bracelets:
https://www.nytimes.com/2020/02/10/fashion/jewelry-sami-bracelet-reindeer-scandinavia.html
From this this link you will find an article in Pique Newsmagazine about Anna Lengstrand who is a Sami Artist who now resides in Canada.